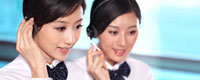 Name: York Ji
Tel: +86-0755 8614 0435
Fax: +86-0755 8614 0435
Mobile: +86 18922804821
E-mail: sales@yuusfji.com
Add: 216 2nd floor,Technology&industry Building,No.6, Ke Yuan Road, NanShan Districct, ShenZhen GuangDong China.
QQ: 1260882841





Products
> IP67 48W 7inch Philips LED Low&High Beam Head light of Land rover Harley Jeep
Product name : IP67 48W 7inch Philips LED Low&High Beam Head light of Land rover Harley Jeep

Product No. : 2016627155713

Base Type :

Input Voltage : 12/24VDC

Beam Angle :

Luminous : 2100 lm(Low) 4500 lm(High)

Size/Weight : ф176.2×101.5mm

Color temperature : 6000K

Operating Temperature : - 30℃~+55℃
Details:
1.Dimension:176.2×101.5 mm
2.Operating Temperature: - 30~+55
3.IP rating: IP 67
4.Input Volt: 12V/24V
5.Net Weight:1.20(kg)/2.42(lbs)
6.Inner bezel colors:
Chrome or Black
7. Handedness of DRIVE:
RHD Or LHD
8.Mark approved
Angel eyes color:

the white ,green,yellow,red,White+amber,Blue+red are available
4.the outer Lens color:Clear
We are recruiting sole agent from all over world
Looking forward to your participation,We will hand in hand and Win-Win
1. Advantages
China Compulsory Certification(CCC)

Economic Commission of Europe (ECE) legal and regulatory requirements

The Society of Automotive Engineers (SAE) laws and regulations

US Department of Transportation(DOT)legal and regulatory requirement

Compatible with low beam and high beam

Optional installation components, suitable for a variety of models

High light efficiency, low light decay

Low power consumption, long life

Easy to install

Protection level:IP67
2. Certification
CCC Certification ECE Certification SAE Certification DOT Certification
PS:Accor with CCC GB4599ECE R112 DOT FMVSS 108 SAE J1383
3.Specifications
ECE-112 high power off road headlight,
Osram high efficiency LEDs
low+high beam headlight with DRL/Angel eyes/park light
IP67
4.