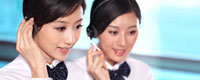 Name: York Ji
Tel: +86-0755 8614 0435
Fax: +86-0755 8614 0435
Mobile: +86 15889707389
E-mail: sales@yuusfji.com
Add: 216 2nd floor,Technology&industry Building,No.6, Ke Yuan Road, NanShan Districct, ShenZhen GuangDong China.
QQ: 1260882841





Products
> YUUSFJI Single finger livescan Information
Product name : YUUSFJI Single finger livescan Information

Product No. : 2023427105121

Color : Black or Green

Input Voltage :

Weight : 0.35kg

Certifications : FBI PIV-071006,Mobile ID FAP 20

Size : L56 x W31.5 x H13.4mm

Interface : USB 2.0

Operating Temperature : 0 ℃~50℃

Capture Mechanism : Automatic
Details:
Flat Optical Single Finger Fingerprint Image Scanner with USB Connection for Computers and Various Devices, such as Safes, Fingerprint Locks, and Smart Systems.
High-quality fingerprint image: The device produces high-resolution flat optical fingerprint images, ensuring accurate and reliable fingerprint identification.

Easy-to-use: The fingerprint scanner is designed for single-handed use, making it simple and intuitive to operate.

USB connectivity: The device can be directly connected to a computer or laptop via USB, making it easy to transfer fingerprint data.

Versatile: The fingerprint scanner can be integrated into various devices, such as safes, fingerprint locks, and smart home systems, providing secure and convenient access control.

Compact and portable: The fingerprint scanner is lightweight and compact, making it easy to carry and store, making it ideal for various applications.

Specifications
Platen area: L0.65" x W0.83" (16. 4mm x 21.1mm)
Active platen area: L0.6" x W0.8" (15.24mm x 20.32mm)
L300 * W400 pixels
Resolution: 500dpi±1%
Image distortion: ≤1%
Image gray range: ≥210 grayscales
Grayscale: 8-bit, 256 levels
Connecter/Power: USB 2.0
Dimension: L56 x W31.5 x H13.4mm (DF200 Module)
L59.1 x W48.5 x H18.5mm (DF200S Device)
PC requirement:
Win7, Win10, 32 or 64bits;
1.7GHz CPU, 1G RAM, 80G disk, USB 2.0 compliant ports at least.
Certifications:
FBI Standard CJIS IAFIS Image Quality Specifications (IQS) for Personal Identity Verification (PIV) Mobile ID FAP 20.