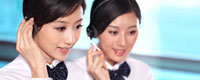 Name: York Ji
Tel: +86-0755 8614 0435
Fax: +86-0755 8614 0435
Mobile: +86 15889707389
E-mail: sales@yuusfji.com
Add: 216 2nd floor,Technology&industry Building,No.6, Ke Yuan Road, NanShan Districct, ShenZhen GuangDong China.
QQ: 1260882841





Product name : YUUSFJI Fingerprint Reader

Product No. : 202333144819

Color : Black

Input Voltage : 100-240V

Weight : 1.25kg

Certifications : FBI Standard CJIS-RS-0010 (V7) IAFIS Image Quality Specifications (IQS) for Scanners Appendix F ANSI/NIST ITL-1-2007 FCC/CE

Size : 136 X 161 X 91 mm

Interface : USB 2.0

Operating Temperature : 0 ℃~50℃

Capture Mechanism : Automatic
Details:
Brand
YUUSFJI
Item Dimensions LxWxH
5.35 x 6.34 x 3.6 inches
Item Weight
1.25 Kilograms
Optical Sensor Technology
CCD
About this item
JYDF500 is an ultra-thin optical four-finger fingerprint collector, With a height of only 91 mm, it is currently the world's thinnest and lightest optical The four-finger fingerprint scanner can work with a USB2.0 cable. Small size It can be easily integrated into various devices.
Graphic indicator lights on the device panel, Convenient for users to complete High-quality fingerprint collection, the software interface can display real-time automatic Image acquisition, image quality feedback, fake fingerprint detection, automatic finger Pattern positioning, automatic fingerprint rotation, automatic fingerprint cutting, automatic left Right-hand judgment and other functions
JYDF500's excellent image quality inspection technology can guarantee collection The fingerprint image quality reaches the U.S. FBI on automatic fingerprint recognition The system's certification requirements for image quality.
Suitable for:Customs, airports, docks and other entry and exit ports, And public security, national defense, finance, education, information collection and other fields.
Applicable to:Intel clocked at 2.0 GHz or higher, memory 2G, hard disk 80G, USB2.0; operating system Windows 7 or higher Android 5.0,Fake fingerprint recognition Silicone fake fingerprints, printed fake fingerprints, screen fake fingerprints, etc.